Working with the National Laboratories
Particle accelerators are useful tools for defense and security, energy, the environment, industry and medicine as well as for discovery science. National laboratories make facilities available for the development of accelerator-based technology for a wide variety of applications for science and society.
The Department of Energy's Office of Science operates a number of accelerator-based user facilities across the United States. Besides facilitating scientific discovery, these facilities serve as resources for universities, private industry, and other centers for science and technology research and development. In addition, the national laboratories have considerable accelerator-related infrastructure, such as radio-frequency technology and magnet test stands, and beam physics expertise that can serve as resources to the broader community. Learn more about the laboratories' accelerator and accelerator-related facilities and partnership possibilities below.
The DOE provides modest funding through its Accelerator Stewardship Test Facility Program to facilitate short-term access to the accelerator R&D capabilities of the Office of Science laboratories. Please see the annual Research Opportunities in Accelerator Stewardship funding opportunity announcement for further information.
The Argonne Accelerator Institute is the focal point for using Argonne's extensive accelerator resources, enhancing existing facilities, determining the future of accelerator development and construction, and overseeing a dynamic and acclaimed accelerator physics portfolio.
Learn more »
---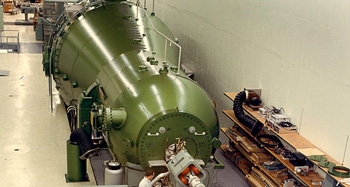 Brookhaven National Laboratory, operator of several accelerator complexes, has a global reputation for advancing the frontiers of accelerator technology and accelerator-based science. Brookhaven's state-of-the-art facilities are available to industry for research and development in many fields.
Learn more »
---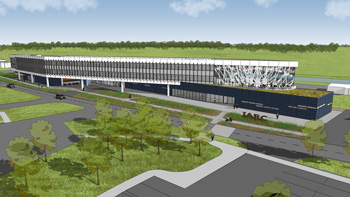 At Fermilab's Illinois Research Center, scientists and engineers from Fermilab, Argonne and Illinois universities will work side by side with industrial partners to research and develop breakthroughs in accelerator science and translate them into applications for the nation's health, wealth and security.
Learn more »
---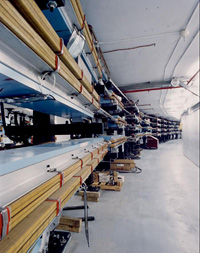 Jefferson Lab is recognized as a world leader in accelerator science as a consequence of planning, building, maintaining and operating the Continuous Electron Beam Accelerator Facility. CEBAF was the first large-scale application of superconducting radiofrequency technology in the world. Operating and maintaining CEBAF requires a sophisticated computer system to control hundreds of thousands of hardware components, including complex cryogenic, microwave, vacuum and magnet systems. The Lab also pursues a broad program of theoretical and experimental research in accelerator and beam physics.
Learn more »
---

Particle accelerators have come a long way since Ernest Orlando Lawrence invented the cyclotron and founded the laboratory that now bears his name. Today, accelerators are vital to answering a wide range of questions, from "What is the underlying structure of matter?" to "How do you quickly check a cargo container for explosives?" or "Where can we get electricity without fossil fuels?" On this site you can learn about our core programs and the larger world of accelerators and their uses.
Learn more »
---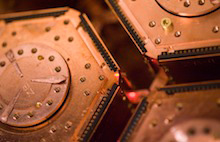 Thousands of scientists from all over the world use our cutting-edge accelerator facilities each year. SLAC National Accelerator Laboratory is developing the next generation of accelerator technologies for science, medicine, industry and homeland security, and we collaborate with industry on research aimed at developing useful products.
Learn more »
---